Music
Discography
The Meeting Place - Jesse Spillane
The Big Idea Machine - Jesse Spillane
Diversion - Jesse Spillane
Theme for Another Time - Jesse Spillane
Mobile Songs Vol 2 - Jesse Spillane
Mobile Songs Vol 1 - Jesse Spillane
The Laundry Cycle - Jesse Spillane
The Maddening Parade - Jesse Spillane
Sky Ship - Jesse Spillane
The Blue Hour Sessions - Dusklight Trio
Live at Howlers - Eighth Whale
Eighth Whale - Eighth Whale
Art of Presentation - Jesse Spillane
Basement EP - Eighth Whale
Descent of the Goober Monster - Jesse Spillane
Other Appearances
(((HUM))) - Trevor Richards
Solo Music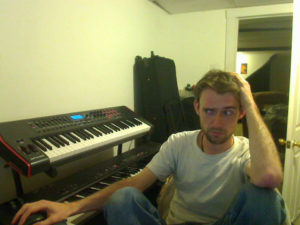 I write and record instrumental music that blends electronic, jazz, rock, and acoustic music. All of my solo music is all released under a creative commons cc-by license which allows for use of my music in other work provided you give adequate attribution.
You can find all my solo albums on this site, or at bandcamp (mp3, flac, ogg, etc).
Eighth Whale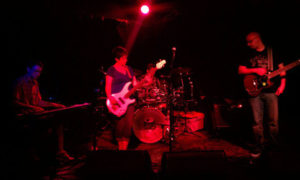 Eighth Whale was a progressive/post rock band that existed from 2009 to about 2014. Releases can be found at bandcamp
Members
Allison Kacmar - bass (2010-2014)
Aaron Mayors - bass (2009-2010)
Trevor Richards - guitar (2009-2014)
DJ Zaccari - drums (2009-2014)
Jesse Spillane - keyboards (2009-2014)
Discography
2014 (October) - Live at Howlers
2014 (September) - Eighth Whale
2010 (February) - Basement EP
Dusklight Trio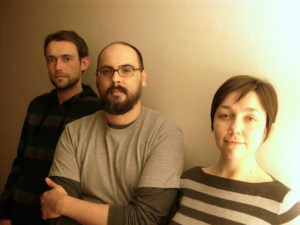 Dusklight Trio was a short-lived piano/bass/drum group in existence between 2014 and 2015 that released a single EP found here and never got around to playing shows. The music is found at bandcamp.
Members
Jesse Spillane (keyboard)
Allison Kacmar (bass)
Trevor Richards (drums)
Discography
2015 (February) - The Blue Hour Sessions